Tuesday, June 28, 2016
This post has been removed by the author to begin querying.
Written by

L.B. Scott
2 comments:

Monday, June 13, 2016
The Sunshine Blog has been making the rounds on Twitter, so I suppose it was only a matter of time until I was nominated. The lovely L.M. Bryski nominated me last Friday so here I am tackling all eleven questions today! And soon I'll be harassing more people to join in the fun!
So here are the rules to The Sunshine Blog:
Acknowledge the nominating blogger
Answer the eleven questions from the blogger who nominated you.
Nominate up to eleven wonderful bloggers and write eleven (possibly fiendish) questions for them to answer.
Without further ado, here are the TEN questions bestowed upon me by L.M. (I don't know if there is a bonus question she's adding later, but I already have anxiety . . . Where is the 11th question L.M.?! Is it a riddle?)
1) WHAT BOOK OR BOOK SERIES WOULD YOU HAVE LOVED TO WRITE, AND WHY?
Well as much as I'd like to type "Harry Potter" right here, I feel like that would be sad and cliche. So instead,

"Angus, Thongs and Full Frontal Snogging," by Louise Rennison. Georgia is my spirit animal.
It's one of the best book series for teens that I adored when I was younger. Georgia is as cheeky and easily mortified as Bridget Jones; she

made me laugh at things I thought I'd cry about.
Being a teen is hard.
2) WHERE IN THE WORLD WOULD YOU LIKE TO SPEND A MONTH IF YOU COULD GO RIGHT NOW? WHY?
If I could leave for a month, it would be a toss up between Costa Rica and Paris.
I've never been to Paris but would probably die if I could write while sitting in a street café. It just isn't the same without cobblestones.
Costa Rica is my happy place. So

much wildlife. Loud howler monkeys in the trees around the house, killer food, rainstorms in the summer, hot winters, stunning views and you can go ziplining in a cloud forest! A CLOUD FOREST!
3) WHAT JOB WAS YOUR CHILDHOOD DREAM JOB?
My childhood dream was to be an author. Then I was told that would never take me anywhere and was a waste of time, so I gave up and decided I wanted to be Editor in Chief of a trashy magazine.
The second one didn't quite pan out. :P
4) WHAT IS YOUR FAVORITE RESTAURANT (EITHER ACTUAL OR TYPE OF?)? IF YOU TOOK ME THERE, WHAT WOULD YOU RECOMMEND I EAT?
FOOD!! Such a tough one! So on our fancy date, L.M., I'd take you an unnecessarily expensive Californian seafood restaurant and we'd try something like, bacon-wrapped filet mignon and crab cakes with garlic mashed potatoes and grilled asparagus.
But my favorite food, hands down, is Indian food. I could eat it every day for a week if I my stomach would let me. I recommend Chicken Tikka Masala (common, but I have an addiction to feed. It's a spicy tomato cream sauce), palak paneer (spinach and cheese, the name varies between restaurants) and veggie korma... And papadams and pakoras and... Forget it. Just go to a buffet and try everything!
5) WHAT ODD QUIRK OR SKILL DO YOU HAVE THAT YOU ARE PARTICULARLY PROUD OF?
I can do coffee art. Or I used to be able to do coffee art. It's been a while since I worked in a coffee shop but I was best at making hearts in the foam.
6) BLACK PEN OR BLUE?
Black felt tip pen. My handwriting gets all wonky with a ball point. I blame the calligraphy classes I never completed.
7) WHO DO YOU ADMIRE IN THE WRITER'S WORLD OR IN THE ARTS WORLD IN GENERAL?
J.K. Rowling. Always and forever. She's been my hero since I was ten years old when I wrote a seven page report on her. She's the only person that I think I would cry if I met.
8) WHAT NICKNAMES DO YOU HAVE (AND HOW DID YOU GET THE WEIRDEST ONE)?
As a kid my dad called me Lari (Larry), which might be the weirdest one. My dad has a penchant for giving out odd nicknames. My best friend calls me Lar. (Lah-r)
More recently it's Elbie and my personal favorite, Elle Bee. Because I'm a bumblebee.
😉
You know, now that I think of it, when I told my dad my pen name he called me, "Pound" for a week. So that might be the weirdest one.
9) DO YOU LIKE PANCAKES?
I am not a pancake person. I don't like sugar/syrup in the morning, it makes me nauseous. So I'll take bacon and eggs and toast, or my favorite brunch, Eggs Benedict, OR if we're really lucky and in the right area, an Irish fry!
10) WHAT IS YOUR FAVORITE YOUTUBE CLIP OR MEME?
And this is my favorite meme, because it makes everyone so mad.
***UPDATE***
I recieved an 11th question!
11) WHAT FAMOUS PERSON DO YOU "THINK YOU'VE BEEN" IN A PREVIOUS LIFE? WHY? (HUMOR ME HERE)
I was absolutely Marie Atoinette in a previous life. She held lavish parties, wore spectacular hats and stayed up until dawn playing poker.
We'll just go ahead and ignore the beheading. I guess time will tell.
I'M NOMINATING:
Shannon Noel Brady:
https://snbradywriter.wordpress.com/
Dave S. Koster:
https://onwritingdragons.com/
Richard "Imasillypirate" :
https://imasillypirate.wordpress.com/
Nicole Wilson:
http://www.nicolewilsonauthor.com/blog/
Here are your questions eleven:
1.
What is your favorite book? (If you have 16, just name the 1

st

that pops into your head)
2.
Did you go to college? What was your major? ( Alternate question: Did you always enjoy writing, or did it come out of left field?)
3.
What Hogwarts House have you been sorted into?
4.
What was the first chapter book you read?
5.
What is the silliest nickname you've received?
6.
Where do you want to escape to?
7.
Take me on your ideal date.
8.
What was your favorite game to play as a child? (I will accept a board game, but I will be disappointed.)
9.
If you could own any animal and not deal with the consequences (ie: it won't eat you, it now eats grass), what would you own and why?
10.
Your favorite TV show?
11.
If you could do anything knowing you would not fail, what would you do? Why?
Cheers and have a happy Monday!
All my love,
L.B.
Written by

L.B. Scott
5 comments:

Friday, June 10, 2016
*Rant Warning*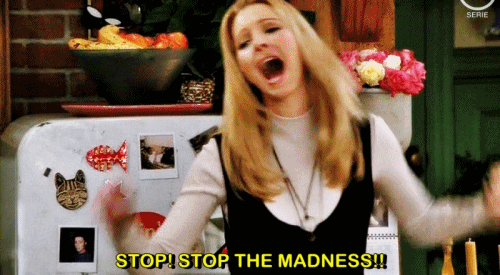 NOT ALL YOUNG ADULT NOVELS NEED A LOVE TRIANGLE!
Especially not
the exact same
love triangle vomited day in day out. It's never one girl likes a boy, and then the other boy likes her and the girl isn't sure. No, no, recently every single movie/book to come out has a love triangle where the girl is in love with both equally and it makes me insane.
Here are some suggestions for not terrible love triangles:
The girl likes ONE boy, but not the other.
The girl likes one boy, but the boy doesn't like her back. Another boy is in love with her that she doesn't care about.
The girl likes two boys, but neither like her back.
There are three corners to a triangle. Which means - if I remember anything about math permutations - there are nine
different
possible outcomes to a love triangle. I know, this may be difficult to absorb.
But L.B., you mutter, when all the boys love one girl, it *sells*!
How about none of the boys like the girl and its *realistic*. That's what I want to see in a book.
What continues to conflict me, is why are they always exactly the same?
Let's discuss "The Fifth Wave." A novel so good, it became a film. A novel so good, and a backstory so interesting, IT DIDN'T NEED A LOVE INTEREST AT ALL.
But I digress. The story starts with a perfectly good love interest, and then the author throws in some super cute eye candy halfway through the book/movie (boovie?) just to confuse the MC -- I groaned. I even wanted to see the cute guy, he was cuter than the main love interest (IMHO), but was wholly unnecessary.
I told you.
This boovie didn't need a love interest at all. I mean, I was happy there was one, everyone likes eye candy, but come ON. It was
so good
until then. Creepy, believable Nazi-style aliens which are extra terrifying because you never actually see the alien as they inhabit human bodies (No bad CGI!!).
CRAZY!
Yet here we have another love interest tacked on top like an extra cherry on your sundae. You aren't even going to eat the first one. Why is the second there?
The first one is just for color anyway. No one likes maraschino cherries.

If you want another guy to confuse your MC, make him EVIL.
Like this guy.

Don't make him adorable and perfect! Alternatively, he
was
a bad guy but now is going to be a good guy because this is a YA and abusive behavior doesn't happen in YA novels because
even the bad guys are good guys because the writer made them that way.
PUT. THE PEN. DOWN.
Of course, I know exactly what you're doing. You're copying a recipe that has worked for so many others. You want your two main boy-toys to have a Team Edward vs. Team Jacob following.
But you know what? It's tired. Just because you see something sell doesn't mean you should copy that to sell. It really means that you should avoid that topic entirely because it's already been done. Unless you have a seriously original idea, you're joining a crowd and by the time your story is written and in the public's view, the crowd won't care anymore.
You.
Since I'm ranting, I'm also going to spin off topic: Do you know what else is tired? Telling people the book you've just put out is "Book One of *Random Title* Series."
Your reader hasn't even decided if they like your writing
at all
, maybe they aren't ready for that kind of commitment? Maybe they want one satisfying book without knowing that they will be left wanting more?
But the biggest pet peeve of mine is not "a three part series'" altogether, but when you've decided to have a "series" but really you're stretching one story into three books. Like how Hollywood has chosen to ruin the last book of every series by splitting it into two movies that come out a year apart. If you start talking about a war in book one, I'm gonna be really mad to discover that war isn't coming until book three. Like, we're done, mad.
Every book in a series should stand alone. Maybe don't bring up the war happening in book three in book one, and focus on building on characters hatred for each other.
You can make the story go any direction you want, why copy another author?
Be yourself. Be weird. No one else writes like you, so don't write like anyone else.
Don't copy a recipe unless you're going to improve upon that recipe. Like cronuts.
All right, stepping down off my soap box. Apologies for the run-on sentences.
All my love,
L.B.
Written by

L.B. Scott
4 comments: